so I`ve been to Abdi Ipekci Arena in Istanbul, which is something like Mecca for all fans of Partizan Basketball Club… It`s a place where the finals of Euroleague 1992 happened, when Partizan won it`s only Euroleague title with Djordjevic`s triple in the last second…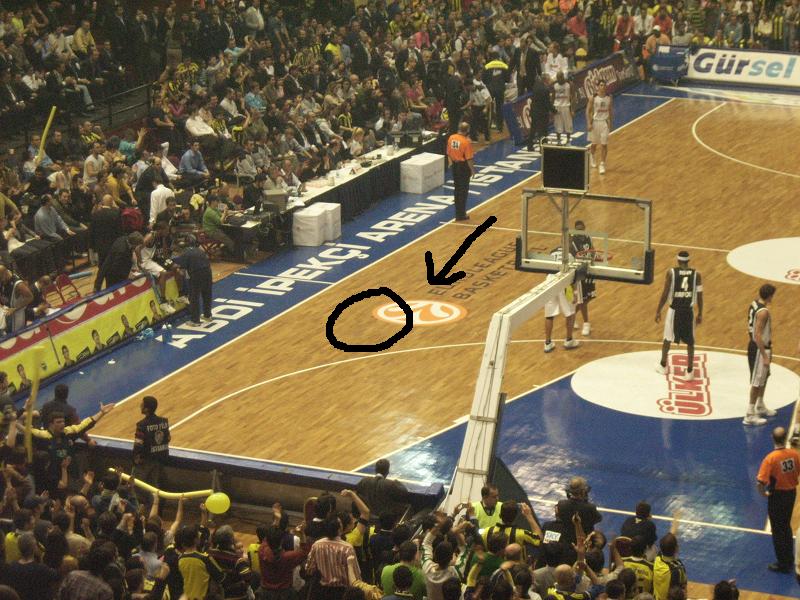 Yeah, that`s the place from where he made that famous shot… He repeated winning 3-point shots several times later while playing for various clubs, but this one, along with the one against Croatia in Barcelona `97, are the the most remembered ones.
Yeah, some will say that there are so many players in the world that have decided many important matches etc… And I agree… But this one was special… Special because this team was very very young (21 years old in average) and special because Serbia (Yugoslavia at that time) was under sanctions and Partizan couldn`t play its home matches in Belgrade, but in Spain… And noone really believed in these guys… Yeah, they were talented and strong team, but who would think that they can win any game in such conditions?
And then Istanbul happened… And these guys went into a legend even before they became some of the best European and World players of all time… Do some of these names ring a bell – Djordjevic, Danilovic, Rebraca, Nakic, Stevanovic, Koprivica, Silobad, Loncar…
Djordjevic is one of the ambassadors of good will, one of the founders of humanitarian organization Group Seven, and the president of the Belgrade Marathon.
Djordjevic – 1992 – Partizan-Joventut – last second 3-point shot for Partizan`s Euroleague title:
Djordjevic – 1997 – Yugoslavia-Croatia – last second 3-point shot for a great win:
Djordjevic`s farewell exhibition match – 2005 – he repeated the 3-point shot! 🙂
I had that luck to be one of the 7000 people to get the ticket for this event… It was amazing! Can you imagine all these people at one place? Kukoc, Divac, Radja, Djordjevic, Stojko Vrankovic, Danilovic, Bodiroga, Velimir Perasovic, Paspalj, Rebraca, Stojakovic, Gurovic, Drobnjak, Ivo Nakic, Zoran Cutura, Panagiotis Giannakis, Jofresa, Rodrigo de la Fuente, Zan Tabak and Roberto Brunamonti!? Or coaches: Ivkovic, Maljkovic, Obradovic, Pesic? This was certainly one of the events I will remember all my life… and tell my kids about it 😉
Huh, and I just wanted to post a photo from Abdi Ipekci arena… Ah, emotions got me I guess…